The Hall can accommodate up to 140 people and includes the main hall area, the smaller Wellington Room, an equipped kitchen, stage, Gents, Ladies and Disabled toilets and enclosed garden.
Disabled access is facilitated by ramps on front and rear doors. There is room for approx 8 cars in the front car park.
Please ensure you are familiar with the Terms and Condition of Hire before booking.
Please also understand that a returnable damage deposit is required at the time of booking, and the full hall hire charge is due four weeks before the booking date.
Please use the diary below to hire the hall.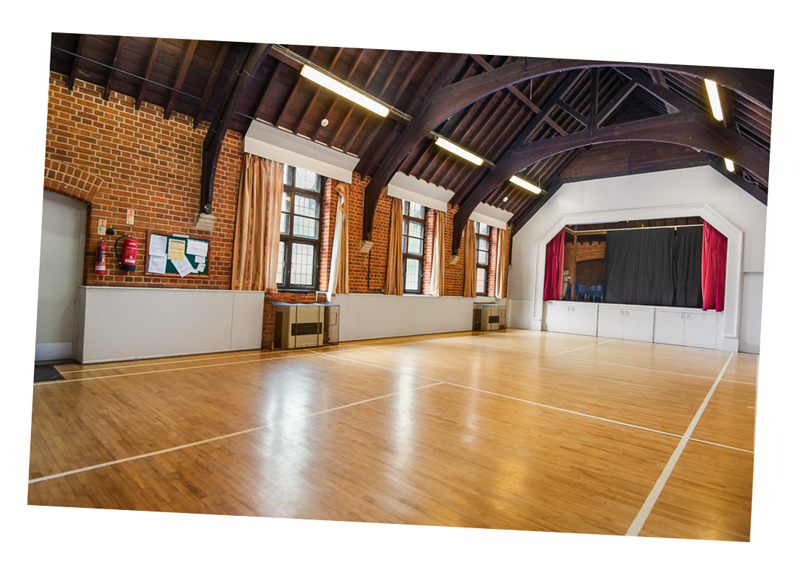 If you'd like to hire the hall, please use the diary below. Scroll along to the date which interests you, then click on the + sign for the chosen date. You will be asked to register as a new user and create a password.
Once you have registered, you can then enter a preliminary booking by clicking on the chosen date + sign and entering a Booking Request, with all the details (full instructions on how to fill in the request will be on the screen).
Please note – the Wellington Room can only be hired separately from the Main Hall Monday – Friday. The whole hall must be hired on Saturday and Sunday.
That booking request will alert the Bookings Secretary, who will then be in contact with you.
If you are contemplating a regular, or recurring, booking, you can register and complete the details for the first date. Please then contact the Bookings Secretary about organising ongoing bookings - do not tick the Recurring Booking box at this stage.
If you want to change your password or have forgotten it, click the forgotten password. If you want to change your email address, contact the Bookings Secretary.